Around 2 years from now, we'll be living in our freshly built dome home in Starlite, above Bishop. But how are we going to get there? What's the plan?
House
We are going to build a house kit made by Natural Spaces Domes. First, we will work with that company on the floorplan, which will take some back and forth. Then they will create a full set of house plans to submit to the County. When the County approves the plans, we will order a building kit, which has all the building supplies we need.
Topography
Our friend, Jeff, is a surveyor. He graciously took 859 3-D points of the ground, water handholds, power box, etc. We were able to use Matlab software to create contours for a topographic map and export it to a dxg file for CADD. That can be used for the site plan and grading plan.

Permits
Jon and I have been researching the Inyo County Codes and specifically looking at the Building, Planning, Public Works, and Environmental Departments' websites for guidance and restrictions, and contacting each department with our questions. Everyone has been very helpful. Mostly, we'll be making sure our buildings are designed and constructed to the 2018 International Building Code, but there are some additional Inyo County and Starlite specific regulations, like maximum heights of buildings.
Electricity
Power is in a box across the street. I called the power company to find out what they need and when. Once we have a site plan and power requirements, we'll formally apply for power. We are going to have solar panels and powerwall batteries in addition to connecting to the grid. Jon is going to work with an electrician to plan the system.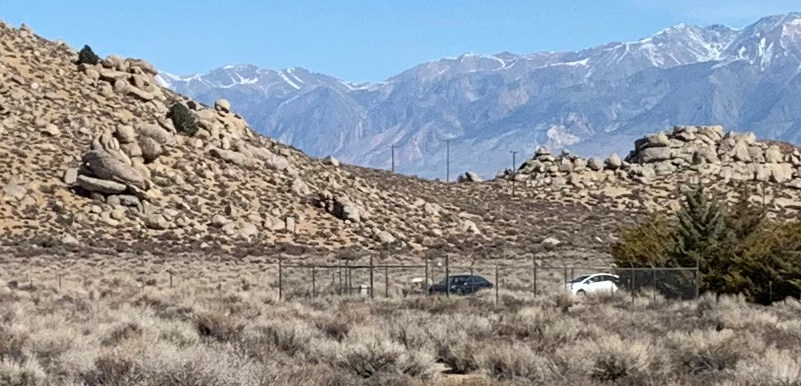 Water
Starlite has its own community water system. I contacted the Secretary of the Board, who helpfully answered all my questions. The water stub is also located across the street, near the power. There is an easement for water to cross the street and our lot has already been taxed to hook up to the community water. Since a street is involved, we need to keep the County Public Works apprised of our trenching.
Septic
We will have a conventional septic system. The land slopes gently down from southwest to northeast, so I think our leachfield will be in the northeast corner of the lot. We'll get a perc test, which tests how well the soil drains for septic design, from a local geotech firm. While the geotech firm is on location, we will also have them take soils samples for classification. That is needed for foundation design.
Internet
Since Jon will be working remotely, he requires fast and sturdy internet. I checked, but we have to wait until we are assigned a street address to have our questions answered.
Temporary Housing
The County will allow temporary structures (like things on wheels) on the property while we build our primary residence. That is great news because it will be convenient to be on-site for building and also we really want to be out there. The renting market is tough right now, especially for people with cats. We decided to buy a pre-built tiny house trailer to live in during construction. We have so many hobbies and interests with associated stuff, so we would never be admitted to the tiny house minimalist club, but it will be a great home for a while, along with a shed or two (basic, 10'x12′ sheds are allowed) for the rest of our stuff. When we move into the dome, the tiny house will make an awesome guest cottage, so everyone can enjoy their own space.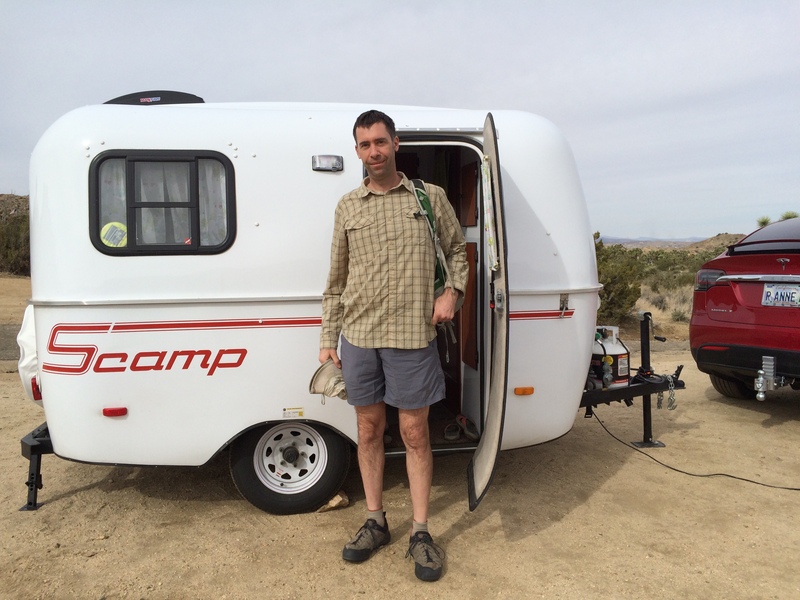 So, that's the plan!