I feel relieved to have finished with the old house and to begin the next phase of our lives. I packed my car with the final load, handed the keys to our realtor, said some goodbyes, and drove to Independence right before a big winter storm hit. Then I was cozy in the tiny house with Jon and the cats, while the mountains to either side of us were veiled in clouds for a couple days, offering rare glimpses of the descending snow line.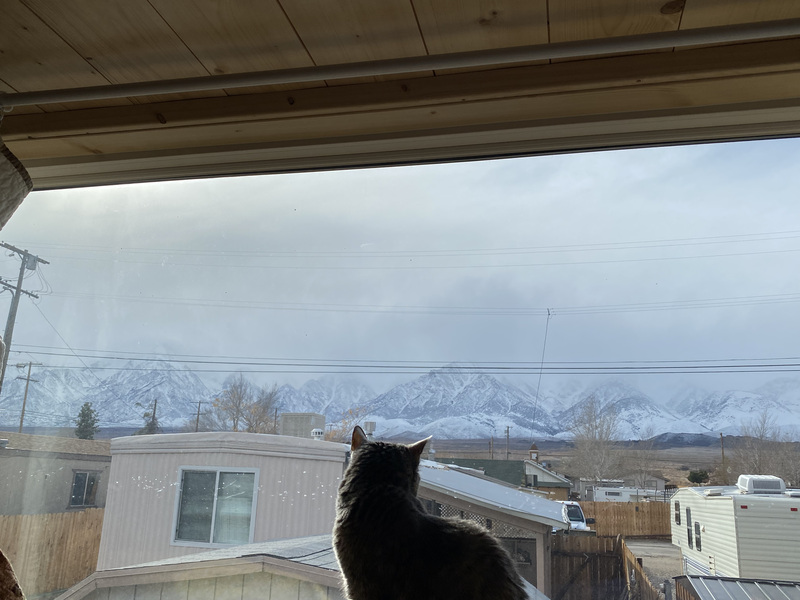 When the storm passed, I went for a morning walk in the cow pastures to get better views of the snow laden Sierra. It was breath taking (or was that the altitude, hahaha?) I got to crunch some frozen puddles, which makes me giggle. The scent of damp big sage bush was heavenly.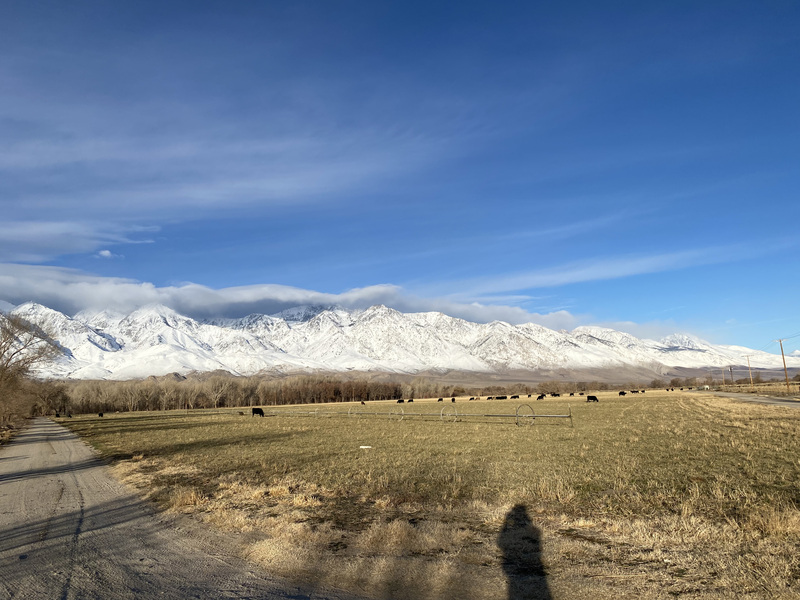 I've slowly been organizing our storage loft. I've been sewing some presents, so my machines, tools, and notions are cluttering up the main level. I will post more photos of the tiny house when it feels a little less serried in here.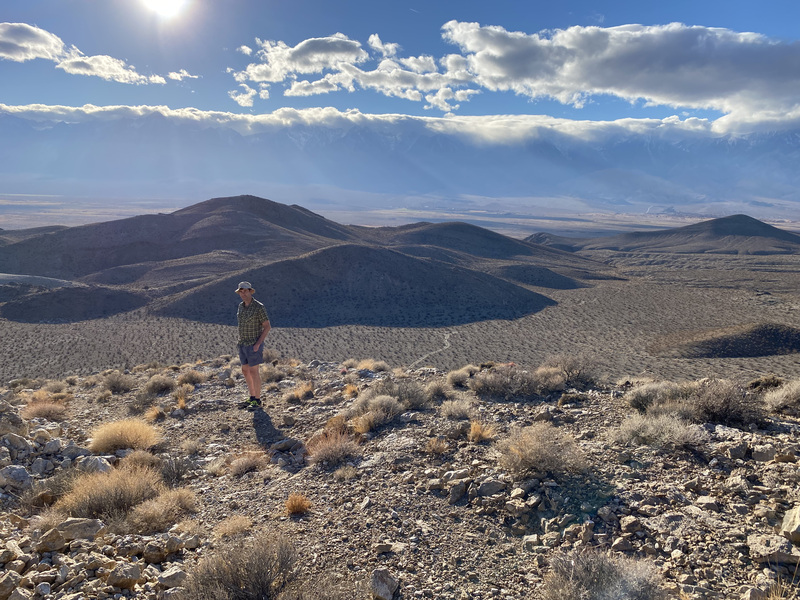 Jon and I have been taking lovely walks in the desert. He looks on maps and/or satellite imagery and finds interesting places to go check out. It's really fun! I've been giddy with the thoughts of cross country skiing regularly again. Every morning here I wake up excited to see the pretty mountains. Jon made the cats a catwalk and bridge, so between playing up high and laying in sun puddles, they are very happy, too. This place feels so right for us.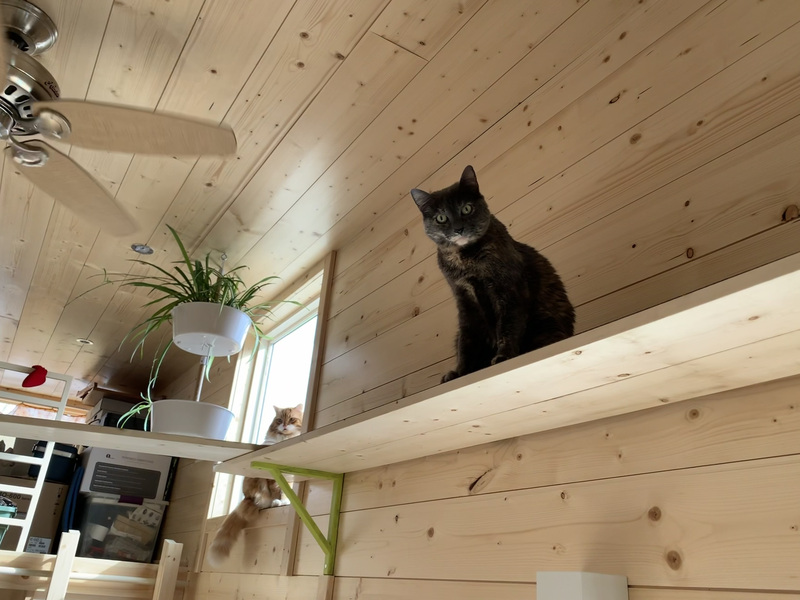 I hope you and and all beings are healthy, safe, and having fun during the holidays!