Happy Independence Day!
You know how I wrote at the end of the "Delay" post, that I did some brain storming with Ziggy on how to get to Bishop sooner? I thought to try renting an RV/mobile home spot in Bishop for the Escape Tiny House trailer.
Bishop has quite a few mobile home and parks, but most of them are only for senior citizens. I called the mobile home parks that are for all ages, but none had openings or thought they would soon. The RV parks have limits, 1-2 weeks max.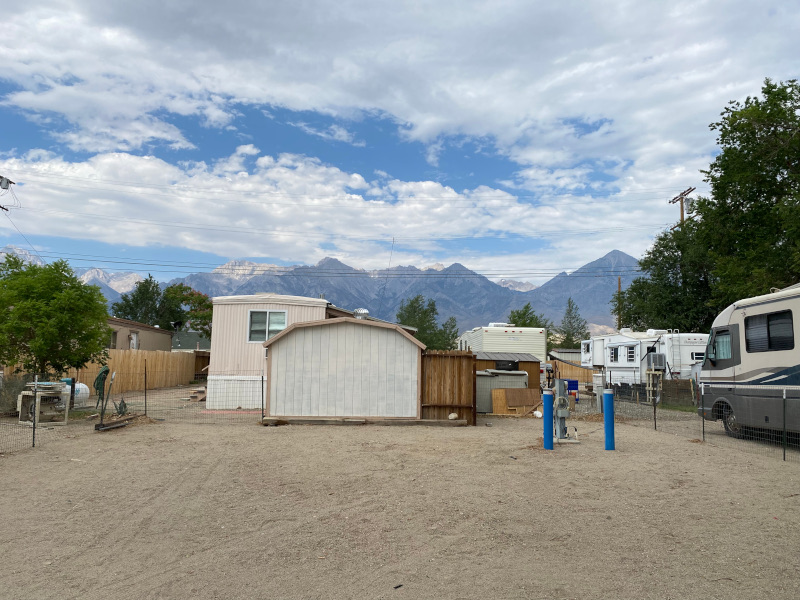 A local rental list advertised a mobile home park in Independence (40 miles south of Bishop) that had an available spot. I went to visit it and it looks great! The loft bedroom will have awesome views of big Sierra peaks like Mts. Williamson, Bradley, Keith, and Kearsarge and more. The front of the yard looks out on an empty lot and the Inyo Mountains. The two times I visited the spot, it was very quiet. And they accepted our application.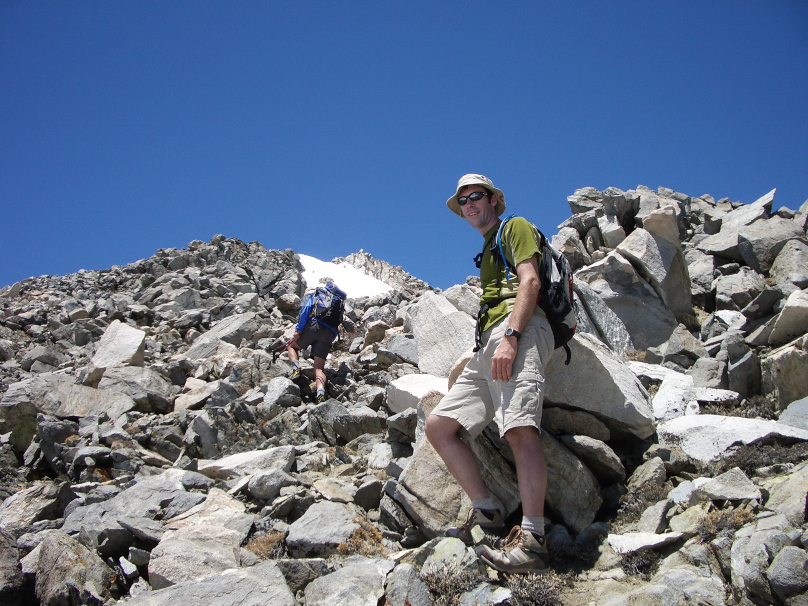 A couple of the easiest Sierra pass trailheads are in the vicinity, where we'll go to get back into Sierra shape. In the fall, it will be cool enough to climb at the nearby Alabama Hills. Actually, the climbs there have zero approach time (you could practically belay from your car!), so we might get up early and thrash ourselves on a couple routes before work. So we'll be set, once our tiny house is completed and delivered. I'm very excited!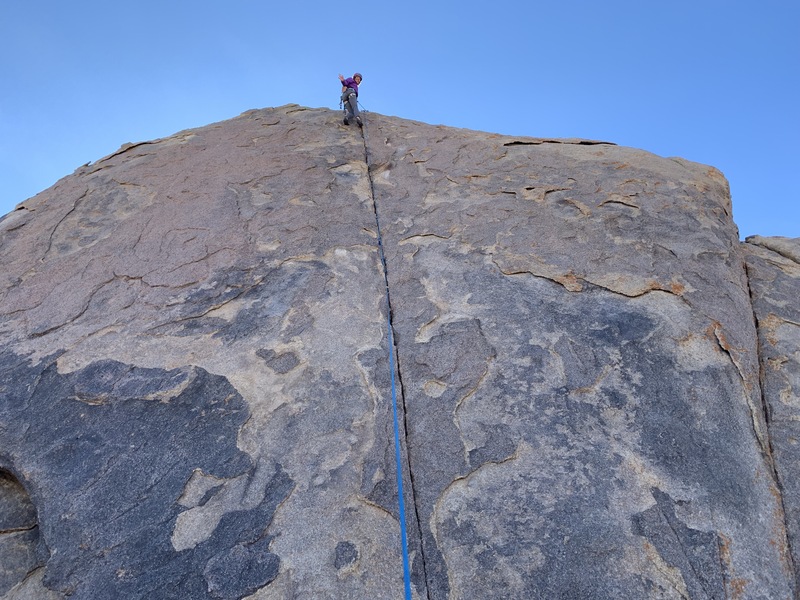 Independence Court house is where Jon and I were legally married before we set out to our ceremony in Greece and a train ride through Europe almost 15 years ago. Always a special place!