Oh dear! I read the County code and thought all this time that we could work on the temporary power, water, and septic before we had a building permit from the Building Department. Septic is approved by a different department, Environmental Health, and it isn't spelled out that we can't get started on that stuff to the temporary location. But something the building inspector said made me question that belief and when I asked him directly, he confirmed that we need an approved building permit to work on our septic, water, and power. Alas!
We were also surprised to learn how long it will be before Dennis from Natural Spaces Domes will begin to draw our plans: July. (I mostly wrote this post in May.) I'm glad for their business success, but disappointed for us. I can do the site and grading plans, but we need a full set of house construction plans to apply for a building permit, which may take Dennis and his staff months. Alas and alack!
I am starting to wonder if we'll be living on our property in the Tiny House trailer this year. Speaking of that, Escape Trailers, the builders of our Tiny House, sent all customers a notice that they are experiencing tiny delays as well. However, the trailer delay certainly won't be the main factor in postponing our escape to Bishop.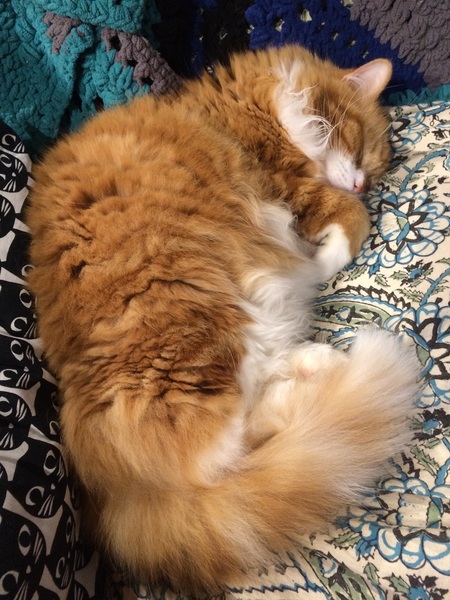 Luckily, thinking up contingency plans just happens to be what I do in my spare time. So, after stormily flopping on the loveseat, Ziggy joined me per usual, and I came up with a few ideas of what we can do to get to Bishop before the end of the year.